Podcast about delayed cord clamping.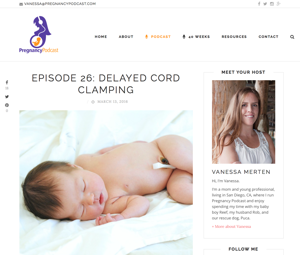 Yesterday I listened through a podcast on at pregnancypodcast.com about delayed cord clamping: pregnancypodcast.com/episode26/
Vanessa Merten, a mom and young professional, living in San Diego, CA, speaks in a very clear voice, has made good research and delivers a balanced information. I can really recommended it to everybody who wants to learn more about when to clamp the umbilical cord.